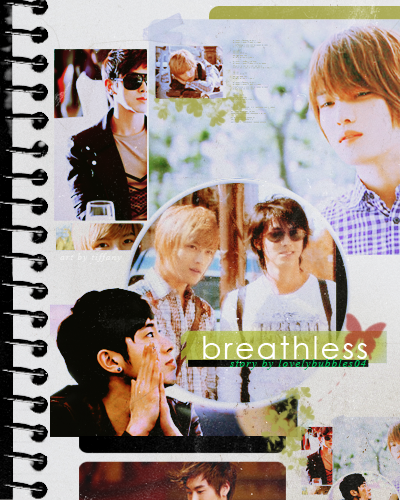 poster credit: unguidedinnocence@soompi
Chapter Three
One by one droplets of water made their way from the sky to the earth, furiously pelting the ground without a stop. Men and women with children and pets took cover from the heavy shower, running as if their life depended on it. A twenty-three year old man sat in a cozy café, sipping his tepid coffee while watching the scene on the street. He sighed, realizing he had no umbrella to protect him when it was time to walk home. Turning his attention back to the stout bald in front of him, whom he had been with for the past one hour, Jaejoong sipped his coffee once more.
"I'll be sure to find the perfect plot of land; in fact, I already have one in mind, and I'm sure it will meet your expectations, Mr. Kim." The man stood up and shook the younger man's hand, confidence brimming in his eyes. "Oh, and this will be my treat, it's the least I can do. Goodbye for now." The man bowed stiffly, paid at the register, and left to the car that was waiting for him down the corner.
The pianist sipped his coffee slowly, hoping the rain would cease by the time he finished. But alas, that was just wishful thinking on his part. The rain had in fact, gotten heavier.
'At least the sun's still out and there's no thunder.'
Jaejoong thought. Just the thought of thunder sent shivers down his spine. He always hated thunder. Those earsplitting roars the angry clouds made when he least expected it always left him frightened out of wits.
It was a quarter to seven when Jaejoong got up from his seat, warmly smiling at the young girl behind the counter and wishing her a good day, before hesitating at the front door. It was a twenty to twenty five minute walk to home and the rain did not look like it was going to let up any time soon. A part of him wanted to call Yunho, to ask him to pick up, but he didn't want to trouble the older man. For the past two and a half weeks, Yunho had been holed up in his room, diligently working away at his desk from the moment his boss had called him with some emergency work. Jisun had been coming over for dinner almost every day, which meant that Jaejoong barely had a chance to talk to Yunho. As much as the pianist respected the older woman, he wished she wouldn't come to every single dinner, but then again, who was he to tell her not to come? Thankfully, she always left right when dinner ended.
The only time Jaejoong had a chance to talk to Yunho was after dinner. The after dinner talks between the older man and himself had become somewhat habitual for the past few weeks. There was always so much to talk about, and even when they ran out of things to talk about there was always a peaceful silence. Jaejoong had been happy that Yunho had spared some time to chat with him even with all his work. But he knew he couldn't take advantage of Yunho's kindness.
Taking in a lungful of air, Jaejoong stepped out into the pelting rain.
-----
The Jung household was filled with bright chatter as usual. They were almost done with dinner when an anxious Yunho questioned, "Does anyone know where Jaejoongie is?" The nickname for pianist casually slipped out. "I tried calling him, but he isn't picking up."
Jisun, who had yet again joined the Jungs for dinner, turned to Yunho with sharp eyes. "Why are you so worried about him, Yunho-ah? He's an adult; he can take care of himself." It wasn't the first time her childhood friend had questioned the ware bouts of his foreign guest since dinner started, and Jisun was more than willing to admit that it was getting on her last nerve. So what if he didn't make it to dinner? He was probably exploring S. Korea like other foreigners do.
"It's perfectly alright for Yunho to worry about him. Jaejoong is new to Korea and for all we know, he could have gotten lost." It wasn't Granny that spoke, nor was it Mrs. Jung. And it most certainly was not Jihye or Yoochun, who had joining the Jungs for dinner that night. It was in fact, Mr. Jung who had spoken. Jisun simply laughed off Mr. Jung's reply while mumbling a quite, "Yes, of course." But she would be lying if she said she wasn't taken back by Mr. Jung's words. Jisun felt the same bitterness that came up the first day she met Jaejoong, rise up once more. It had only been half a month since the pianist had been living in the Jung household and suddenly
everyone
seemed to love him.
More so, she had noticed how much Yunho had been paying attention to Jaejoong. He got along extremely well with the pianist in such a short amount of time. If anyone saw the two talking, they would think the two knew each other for at least half a year. But Jisun knew that wasn't true and she couldn't wait until the pianist left the country.
As dinner continued, Mrs. Jung, Granny, and Jihye were talking about upcoming wedding that was to take place in either mid or late August with Jisun chiming in every now and then; Mr. Jung and Yoochun were animatedly discussing about the recent win of their country's national baseball team, nicknamed "Blue Bogy." Yunho had been attempting to listen to his father's and friend's conversation but his mind kept wandering to a certain caramel haired man.
Dinner had soon ended and the Jung family walked Jisun, Jihye, and Yoochun to the door. As they were bidding each other a goodnight, the door bell had rung. Jihye, who was the closest to the door, opened the door and let out a surprised squeak, gathering the attention of everyone. She opened the door wider, revealing a drenched Jaejoong.
"Oh dear," Mrs. Jung exclaimed, "come on in, sweetie, you're going to get sick." The pianist entered the house, shivering as he wrapped his arms around himself. Yunho, immediately taking note of Jaejoong's state, grabbed a jacket from the nearby closet and put it on the younger boy. He was tempted to wrap his arms around Jaejoong as well to keep him warm, but he held back. "Thanks, Yunho-ah." The pianist softly said.
"Shouldn't you be calling him hyung? He's three years older than you." A sharp voice, that Jaejoong recognized as Jisun's, made his head snap up. He had no right to feel offended at what the older woman said, after all, she was right. Because he had grown up in an environment where one didn't have to use formal suffixes to those only a few years older, Jaejoong had a hard time calling Yunho, or even Yoochun, "
hyung"
.
Before the pianist could apologize, Yunho came to his defense. "To be honest, I could care less whether he calls me hyung or not. And as long as I don't care, no one else should either."
With her fists clenched by her side, Jisun gave a swift nod. She distantly heard Mr. Jung telling everyone that it was best to leave now before the storm got even worse. Jisun gave a warm smile to the Jung family as she left, not bothering to acknowledge the pianist.
-----
"Sorry about that, Jaejoong. Jisun must be in a bad mood today." Yunho mumbled to the pianist as he took the latter up to the guest bedroom which the pianist had been staying in. The bedroom had a white queen sized bed in the center with a square side desk on each side. The side desk on the left held a bouquet of light purple lilacs that the pianist had personally bought a few days before, and a family picture. The side desk on the right had an alarm clock and a composition notebook. Facing the left side desk and bed were large windows that the Jung family seemed to love having in every part of their home.
As Jaejoong went into the bathroom to take a hot shower, Yunho spotted the family picture on the left side desk. Picking it up, he sat down on the bed in awe. In the few weeks that the pianist had stayed at Yunho's home, the latter only knew a little about the former's family, but he had never seen a picture until now. One glance at the photo and Yunho knew immediately who Jaejoong got most of his features form, his mother. Jaejoong had the same eyes, nose, lips, and hair as his mother, whereas he inherited his father's body and smile. The pianist looked barely fourteen in the picture, with his mother, father, sister, and what seemed to be his grandfather standing behind him. All five had grins stretched from ear to ear in pure delight.
"They look quite happy, huh?" A frail voice suddenly said, almost causing Yunho to drop the picture frame. Yunho turned around and whined, "Granny, you scared me!"
Granny laughed, her eyes closing as wrinkles appeared around her eyes. Sitting down next to her grandson, Granny took the picture frame from him. Her eyes were glazed over with nostalgia, and her lips gently tugged up. She looked as though she personally knew the pianist's family. Yunho placed a hand on her shoulder as her eyes grew misty, bringing her back from the past to the present.
"I…" Granny started, before brushing the thought away. "I just wanted to let you know the window over there has a crack and it's leaking in the air from outside. Remember to let Jaejoong know. I should've told him earlier but it slipped my mind." She got up from the bed and made her way to the door. Just as she was about to exit the room, she turned back with a mischievous smile. "If you want, you can sleep here tonight as well, you know, to keep Jaejoong warm."
Yunho's eyes went wide as he felt blood run up to his face. Before he could say a word, Granny had left. Getting up from his position, he made his way to the window that directly faced the bed, hoping to forget his grandmother's implication. His fingers hovered over the glass pane trying to feel where the air was coming out from.
"What're you doing?" A melodious voice spoke from behind Yunho, causing him to jump for the second time in the past half an hour.
"Granny said there's a crack in the window and it's leaking in air. And since it's cold out today, your room's going to get cold fast," Yunho turned around to face Jaejoong, the latter dressed it a fresh pair of clad pajamas, "which means you could get sick."
The pianist just stared back with a blank look. Sighing, the twenty-six year old said. "I hope you don't mind sleeping in my room tonight."
----
It was only minutes later that Jaejoong found himself in Yunho's room, watching with amusement as the old man set up a space heater.
"Yunho-ah, I really don't need a space heater; it's spring, not winter!"
"But I don't want you getting sick." The man grumbled before giving up on getting the space heater to work. When he turned back, he found the pianist already lying down on the bed. He smiled at how tiny he looked on the large bed before walking towards it and kneeling near Jaejoong's beside. He placed his left hand on the younger man's forehead, it felt warm. Yunho heaved a sigh. "Jaejoong-ah, if you were stuck in the rain,
why
didn't you call me to pick you up."
Jaejoong looked down, pulling up the blanket to his chin. "My phone was almost dead and I didn't have any signal."
Yunho might have not known Jaejoong for that long, but he knew him enough to know when the younger man wasn't telling him the truth. Besides, Jaejoong was practically an open book, save for the few the certain topics that completely shut the boy up. Yunho rested his hand on top of the younger man's head. "Hmm, now why don't you try telling me the truth?"
The pianist's eyes widened as he looked straight into Yunho's eyes. How had the man known he wasn't telling the truth? He was about to make up some other reason, but the look in the older man's eyes stopped him. It was probably the best to stick with the truth.
It was Jaejoong who sighed this time. "I didn't want to disturb you. I can see how busy you've been these past two and a half weeks, barely having time for yourself. How could I possibly add more work to that? You deserve rest too, you're only human."
Yunho closed his leaned his head against the younger's, the aura suddenly turning into intimate, something that surprised the both of them. "Jaejoong-ah," Yunho spoke softly, "I finished up my work today an hour after you left. Even I hadn't, you should've still called. And don't
ever
refer to yourself as 'more work', okay?"
When Yunho opened his eyes, he felt all source of air leave his body as his heartbeat rapidly increased. It was the same feeling he got when he first met the pianist. Jaejoong's large doe eyes seemed to bore right through his soul as the younger man slowly nodded, his cheeks flushed light pink.
Yunho hadn't realized how silent it had gotten, how close
they
had gotten. At least, not until he could practically feel his heartbeat in his ears, not until he was afraid the other might hear it as well, and most certainly not until he realized where his thoughts had drifted off to.
The older man suddenly pulled back; stand up with a hand rubbing the side of his face hoping the pianist wouldn't notice anything unusual. "So…uh…yea, just call next time." He took a deep breath in, wanting to calm down his heart. "I'll…I'll just sleep somewhere else tonight. You can sleep here." He needed to clear his head.
Just as Yunho was about to exit the room, he heard a small, frightened yelp as claps of thunder crackled throughout the sky. He turned back to find Jaejoong suddenly upright on the bed, arms wrapped around himself and head buried in his knees, paralyzed in fear. He felt his heart give out to the pianist, who jumped again as yet another roar from the skies was heard.
Yunho rushed to Jaejoong, sat down next to him and pulled the pianist into his arms with a blanket wrapping around the two. As he felt the younger man tremble in his arms, he wished he could help. He never knew anyone who was this petrified of thunder.
The older man cooed in a soft voice, "Shhh, it's gonna be okay. I'm right here, you're gonna be alright. It's just thunder."
It seemed to be the wrong thing to say. The pianist trembled even more before whispering in a chocked voice, "I hate thunder, I hate it so much. It brings back awful memories of my mother's death."
----
Miku's Message: *walks with head down in shame as everyone throws tomatoes* Oh dear, I'm really sorry guys. T.T This update really was too late. I honestly didn't realize how fast time flew by since the last update. With college applications and whatnot, everything is overwhelming. But that shouldn't be an excuse for making you all wait this long. I'm really sorry, guys. I hope you all aren't too mad at me. T.T Especially to
chocolick who really doesn't deserve this. By the way, is yunjae moving too fast?